Charlatans and False Prophets in the End Times.
False Prophets are one of the major challenges facing the Church of Jesus Christ in these End Times.
Wolves Among the Sheep
Charlatans (deceivers) and False Prophets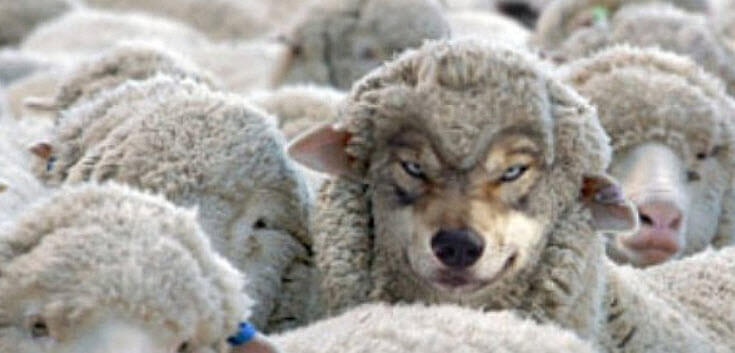 are doing all kinds of weird things in the Name of the Lord. They are preaching anti-Biblical "doctrine" and generally running amok. This is exactly what the Bible prophesies.
When the Lord Jesus Christ was asked to expand on end-time events, He responded that one of the major signs would be an increase in "false christs" and "false prophets."
"Take heed that no one deceives you. For many will come in My name, saying, 'I am the Christ,' and will deceive many… Then many false prophets will rise up and deceive many… Then if anyone says to you, 'Look, here is the Christ!' or 'There!' do not believe it. For false christs and false prophets will rise and show great signs and wonders to deceive, if possible, even the elect. See, I have told you beforehand."
Matthew 24:4,5,11,23-25
False Prophets in the End Times
"Now the Spirit expressly says that in latter times some will depart from the faith, giving heed to deceiving spirits and doctrines of demons, speaking lies in hypocrisy, having their own conscience seared with a hot iron" 1 Timothy 4:1-2.
"For the time will come when they will not endure sound doctrine, but according to their own desires, because they have itching ears, they will heap up for themselves teachers; and they will turn their ears away from the truth, and be turned aside to fables" 2 Timothy 4:3-4.
The Prophet Jeremiah had some experiences with false prophets in his day. He wrote:  "And the Lord said to me, 'The prophets prophesy lies in My name. I have not sent them, commanded them, nor spoken to them; they prophesy to you a false vision, divination, a worthless thing, and the deceit of their heart" Jeremiah 14:14.
The Sad Results of Listening to False Prophets
The results of listening and following false prophets,  included bad attitudes to others, lawlessness, and deception. Christians stand in danger of losing their passion for the Lord as their love grows cold. "And then many will be offended, will betray one another, and will hate one another. Then many false prophets will rise up and deceive many. And because lawlessness will abound, the love of many will grow cold" Matthew 24:10-13.
Here is a word-picture of the end-time generation, written over two thousand years ago. Does it sound familiar to you?
"But know this, that in the last days perilous times will come: For men will be lovers of themselves, lovers of money, boasters, proud, blasphemers, disobedient to parents, unthankful, unholy, unloving, unforgiving, slanderers, without self-control, brutal, despisers of good, traitors, headstrong, haughty, lovers of pleasure rather than lovers of God, having a form of godliness but denying its power. And from such people turn away! 2 Timothy 3:1-5.
Does this mean the Church of Jesus Christ has become irrelevant in these Last Days? Not at all. The Lord is still building His Church and He has never lost control of the situation. Charlatans and False Prophets will have their Day in Court at the Last Judgment.
The Church is preaching the Gospel in every corner of our global village, made possible for the first time in history with the use of 21st Century technology. "And this gospel of the kingdom will be preached in all the world as a witness to all the nations, and then the end will come" Matthew 24:14.
The Church is empowered for the task by the Holy Spirit. "And it shall come to pass in the last days, says God, That I will pour out of My Spirit on all flesh; Your sons and your daughters shall prophesy, Your young men shall see visions, Your old men shall dream dreams. And on My menservants and on My maidservants I will pour out My Spirit in those days. And they shall prophesy" Acts 2:17-18.
Fellow believer… young people, men, and women… do not be afraid to speak for Jesus. He said we will "prophesy." That means speaking in a known language under the inspiration of the Holy Spirit. Do not allow anyone to silence your voice with their human perceptions. Those who hear you will be glad they listened when they pass into eternity.
We are Ambassadors for Christ.

www.valwaldeck.com – Reaching Our Generation One Book at a Time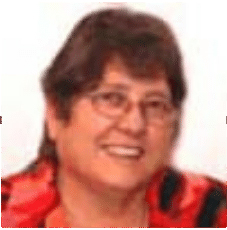 Author & Bible Teacher
www.valwaldeck.com – Reaching Our Generation One Book at a Time
Request a free copy of the "When the Storms Come" Ebook.