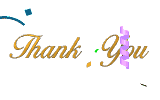 Thank you for your support as I endeavour to bring the Word of God to my generation.
Whether it is $10 or $10,000 dollars, a one-off gift or monthly support – every bit will help. Please do add me to your prayer list. I appreciate prayer more than anything.
"I thank my God every time I remember you. In all my prayers for all of you,
I always pray with joy because of your partnership in the gospel from the first day until now,
being confident of this, that He who began a good work in you
will carry it on to completion until the day of Christ Jesus."
Philippians 1:3-6 (NIV)
---
Contribute via PayPal
 South Africans: If you want to use PayPal, click on the link below and change the location to USA. That will allow you to login to your local PayPal account.
---
Contribute in ZAR
V.A. Waldeck
First National Bank
Bluff Branch – Universal Code 250 655
Smart Account No. 622 615 85495