The Ground is level at the foot of the Cross
"God so loved the world
He gave His only begotten Son,
that whoever believes in Him
should not perish
but have everlasting life."
— John 3:16
"Whoever" Means YOU!
Whether you have been healed or not, whether you are religious, or an atheist.. whoever and whatever you are.. it makes no difference to God. He has no favorites – the ground is level at the foot of the Cross!
"Believes" Is a Special Word
Even the devil believes in God – but that doesn't help him. This word implies trust, reliance on, commitment to.. it involves a personal relationship. Do you know Jesus as Your Personal Saviour? You can – today!
"In HIM"
He's the important One. It's not belief about, but personal trust in the Lord Jesus Christ – not mere mental assent to any system of religion or religious philosophy. It's you and Him.
"Eternal Life"
Eternal Life is not just living forever. Everybody will live forever – there is a Heaven to Gain and a Hell to Shun. We are talking about GOD'S LIFE. To know Jesus Christ is to have Eternal Life.
Do you want to know Him?
Then right now…
ACKNOWLEDGE before the Lord that you are a sinner, lost and without hope for eternity.
BELIEVE that Jesus paid the penalty for your sin.
CONFESS your sinful condition and need to Him.
RECEIVE Him by faith into your life and allow the Holy Spirit to minister to you.
MEDITATE on the following scriptures carefully and prayerfully –
"Behold, I stand at the door and knock. If anyone hears My voice and opens the door, I will come in to him and dine with him, and he with Me." – Revelation 3:20
"But as many as received Him, to them He gave the right to become children of God, to those who believe in His name:" — John 1:12 
Here's a Special Prayer you can pray:
If you have been challenged by the Call of God on your life, but know in your heart you have never made a personal commitment to Christ, I want to encourage you to pray this prayer out loud. Afterwards, tell three people what you have done. It is very important to make a public confession of your faith so that it is firmly cemented in your heart.
Lord Jesus Christ,
I repent of all my sin.
I ask You to forgive me for not serving You with all of my heart.
From this day forward I want to start all over again, and so,
as I repent of every sin that I have ever committed,
I ask You to come into my life and to be the Lord of my life.
I will serve no other God but You.
Thank You, Lord, that You are a covenant-keeping God and even as I endeavor,
by the power of Your Holy Spirit, to keep my side of the covenant,
I know that You will keep Your side.
I ask all these things in the Powerful and Precious Name of Jesus Christ,
my Lord and Savior.
Amen!
Congratulations, if you have prayed this prayer from your heart and really meant it. Please share this special moment with me. I would love to hear from you.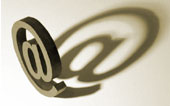 Please email me:
val@valwaldeck.com