Christmas is a Prophetic Indicator of the Second Coming of Christ.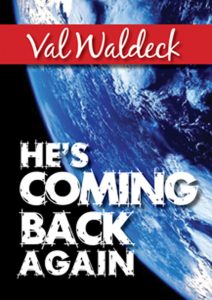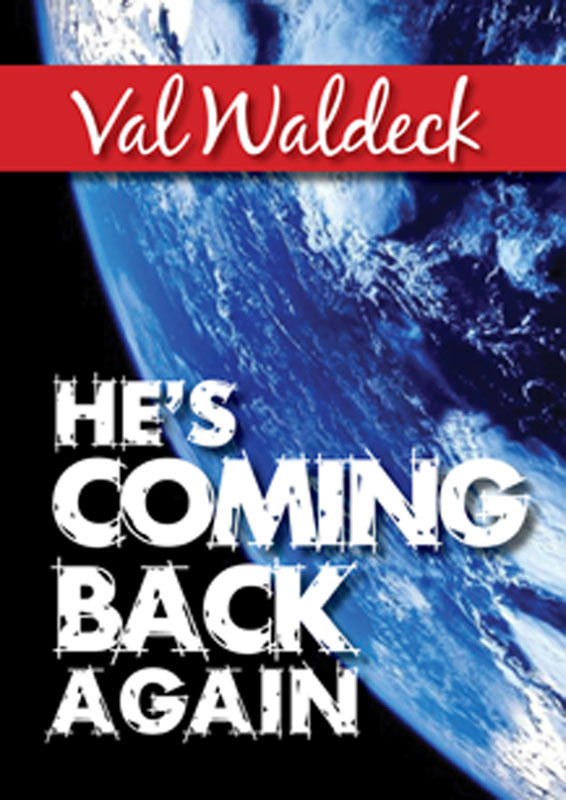 Nearly two thousand years ago a little group of men, handpicked by Jesus, stood on the Mount of Olives. Their eyes were fixed on the skies. Only a moment ago they had been talking to Jesus about His Second Coming – and now He was gone.
"Now when He had spoken these things, while they watched, He was taken up, and a cloud received Him out of their sight" Acts 1:9.
Those disciples stood – transfixed – gazing into the clouds. For forty days since the resurrection, Jesus had been coming and going, presenting Himself alive after His suffering "by many infallible proofs, being seen by them during forty days and speaking of the things pertaining to the kingdom of God" Acts 1:3.
Would He come back and speak with them again? How long would He be gone this time? And yet … there seemed to be something different about His departure this time … something they could not quite put their finger on. The previous times He had just "vanished from their sight" (Luke 24:31). This was the first time they had actually watched Him go.
The Certainty of the Second Coming
One thing was certain. He was coming back again. He had told them so over and over. "In My Father's house are many mansions; if it were not so, I would have told you. I go to prepare a place for you. 3 And if I go and prepare a place for you, I will come again and receive you to Myself; that where I am, there you may be also" John 14:2-3.
But How?… and When?
It was then that they noticed the two angels. "Men of Galilee," they said, "why do you stand gazing up into heaven? This same Jesus, who was taken up from you into heaven, will so come in like manner as you saw Him go into heaven" Acts 1:11′
The Scriptures record they returned to Jerusalem with great joy. No further words were needed. The Second Coming of Jesus was a topic they had discussed many, many times with Him personally. In fact, a recent conversation on this very Mount of Olives, recorded by Matthew in chapter 24 of his Gospel, still rang fresh in their ears.
Yes, He was definitely coming back again! Christmas is a prophetic indicator of His Return. No amount of scoffing can stop His Return.
Scoffers in the Last Days
Noah spent 120 years building his ark…  and people scoffed right until the moment the floods came and washed them all away.
Jesus said it would be just like "the days of Noah" when He returns. People will be concerned with their daily lives, and totally unconcerned about the calamity about to befall them. The words of the prophets will, once again, fall on deaf ears.
Nearly two thousand years ago, Peter wrote this would be so. Those who scoff are merely fulfilling prophecy. In fact, they are a prophetic sign themselves, pointing to the second coming of the Lord (2 Peter 3:3,4).
As far as God is concerned, time is but a fleeting moment. It is like a puff of smoke in the light of Eternity (James 4:14,). God has graciously given men this time in which to repent and turn to Him because of His great love for mankind. Our merciful God is not willing that anyone should perish without hope. It may be possible to live without Christ in this world, but to die without Him is the greatest of all tragedies (2 Peter 3:8,9).
Christmas is a prophetic indicator of Christ's Sure Return. Are you ready? Click To Tweet
Are You Ready for the Second Coming of Christ?
The Lord is coming at the appointed time. That is a definite and reliable fact. The question is — are we ready for His return? While the "signs of the times" are evident for all to see, many will be surprised and shocked at the suddenness of it all.
Yes, the Promise of His Coming is sure and those who have an "understanding of the times" (1 Chronicles 12:32) will find a conversation Jesus had with His disciples — recorded in Matthew chapter 24 — most enlightening.
"He who testifies to these things says, "Surely I am coming quickly."
Amen. Even so, come, Lord Jesus!
Revelation 22:20

www,valwaldeck.com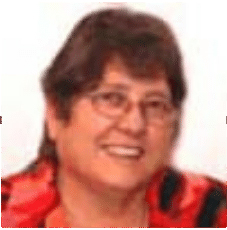 Author & Bible Teacher
www.valwaldeck.com – Reaching Our Generation One Book at a Time
Request a free copy of the "When the Storms Come" Ebook.