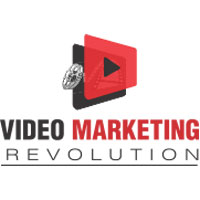 Originally posted on January 10, 2013. Updated and revised.
It seems that video marketing is the way to share news about your passions and products. I battle along with video software and am looking at the Video Marketing Revolution with interest.  If you haven't considered video marketing, maybe you should take a look.
I have learned a lot from this outstanding product… and so will you.
Here are some astonishing facts about video marketing:
* 52% of marketing professionals name video as the type of content with the best ROI.
* 76% of marketers plan to use video to boost their brand awareness campaigns.
* 96% of B2B companies are planning to use video in their content marketing over the next year
* Adding a video to your website can increase the chance of a front page Google result by up to 53x.
* Using videos in email marketing has been shown to double click-through rates.
* 71% of marketers say that video conversion rates consistently outperform other marketing content.
* Audiences are 10x more likely to engage with video content—embed, share, or comment—more than text-only blogs or related social posts
I am on my way to my goal of reaching one million people with my Kindle books this year! Huge oceans often start with small streams. Video Marketing Revolution is helping me get there.
My goal is to make a video for each one of my Kindle books and post it on my site. And keep doing that.. one book at a time. If you want to do likewise for your products, you can make really nice videos, post them to YouTube and add them to your website. Plus tell your Twitter and Facebook friends about it.
That is one way I plan to reach my goal. Right now I'm limping, but soon I will be running!
Watch this one.
Get your free digital edition by completing the email request box at the top of this page. It is also a free Kindle book on Amazon.com.
Val
Author | Bible Teacher | Blogger