A to Z Challenge 2018
Motivation from the Good Book
When you cross out something using an X, that means change is taking place. Here is some good motivation.
X to Stay Out of Trouble
Watch your tongue and keep your mouth shut,
and you will stay out of trouble.
Proverbs 21:23
Trouble and the Tongue go hand-in-hand
It takes the Power of the Holy Spirit to help us control our tongue.
"And among all the parts of the body, the tongue is a flame of fire. It is a whole world of wickedness, corrupting your entire body. It can set your whole life on fire, for it is set on fire by hell itself. People can tame all kinds of animals, birds, reptiles, and fish, but no one can tame the tongue. It is restless and evil, full of deadly poison. Sometimes it praises our Lord and Father, and sometimes it curses those who have been made in the image of God. And so blessing and cursing come pouring out of the same mouth. Surely, my brothers and sisters, this is not right!" James 3:6-10.
If You Think It… don't Ink It, especially on Facebook!
Best way to stay out of trouble is to keep our mouth closed. Very, very good advice especially on Social Media. X out negativity. Pray that the Lord will keep our thinking pure (the meditation of my heart) so our bad attitudes don't spill over out of our mouth. We continually need to be changed from the inside out.Trouble and the Tongue go together.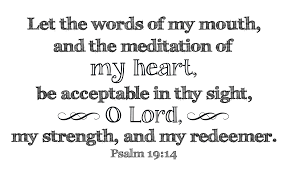 If You Think it, don't ink it... especially on Facebook... and you will stay out of trouble. Proverbs 19:14
Click To Tweet
Val
Author | Bible Teacher | Blogger