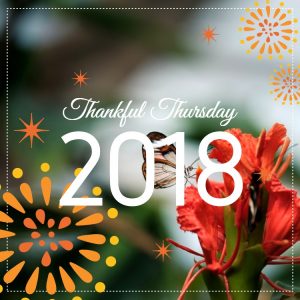 A Gratitude Attitude is something we should all strive for. No matter what is going on in our lives, we are blessed more than a lot of people globally. One only has to see the dreadful suffering of people in war-torn countries, without water, food, clothing and hope, to realize just how much we have in the Western world.
This week I am thankful for a number of things:
The ability to move around freely in South Africa.
The new winds of change politically as a new President takes his place and a corrupt one moves away.
Friends and family who so richly enhance my life. Especially Shirley Corder's penchant for hoarding. She saved me hours of work by keeping old emails!
Rain in Cape Town. May it continue to pour and satisfy our parched land.
The dog groomers who come to my home to take care of my beloved Toy Pom, Cindy. Hated putting her in a cage at a Pet Parlour and walking away with her reproachful eyes boring into the back of my head.
The folks joining me for our "Tour Israel With Your Spirit" visit in April/May 2018.
The super free Trello software that makes me life so easy to organize. Love it.

Author | Bible Teacher | Blogger