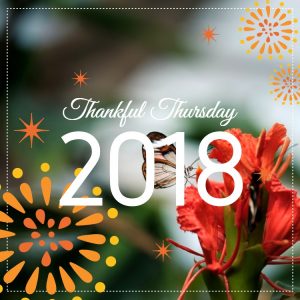 My, my, Thursday AGAIN! Can't believe how quickly times flies.
This is a very special Thursday in that it precedes the Easter Weekend, a time of celebration as we consider so great a salvation. What an incredible privilege to have the Lord of the Universe love us so much, He paid the full price of sin on our behalf.
When you consider how precisely the Lord Jesus Christ fulfilled prophecy, it is amazing. Take Palm Sunday, for example. What an amazing prophetical Book the Inspired Bible is. It really excites me to see End Time Prophecy fulfilled and the Lord's Return come to pass. Even so, Come, Lord Jesus!
I am so thankful the Lord had the writers of the Bible pen exactly what He wanted us to know. If we had to depend on others to tell us Who God is and what His Will is, we would be in a sorry mess. Not that they don't try!! I am really, really thankful the Lord didn't leave us at the mercy of people and their perceptions of truth.
I'm thankful for our new goofy brown Labrador, now seven months old. She has so much love to offer and keeps us laughing at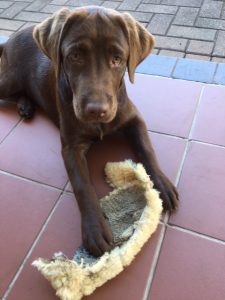 her crazy antics. I think the Lord made dogs specially for human beings. They understand us so well and know exactly how to relate to us if we let them.  Here she is happily destroying my brother's hand-made-in-Israel sheepskin slippers. Good thing they were very old and I am visiting Israel again soon on my Tour Israel With Your Spirit visit at the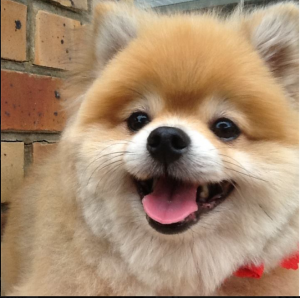 end of April.
I'm also thankful that Cindy, my 8-year-old Toy Pom has decided (at last!) that the new pup is not a life-threatening intruder. Peace at last in our home!
She has finally found out that seniority in the dog world counts for something and knows exactly how to handle the huge Labbie puppy. It so cute to see a little thing like this sort out a huge monster.
The godly care for their animals, but the wicked are always cruel Proverbs 12:10
Click To Tweet
I'm thankful for lovely weather and a nice long Easter weekend to enjoy it.
May yours be special too.
Author | Bible Teacher | Blogger