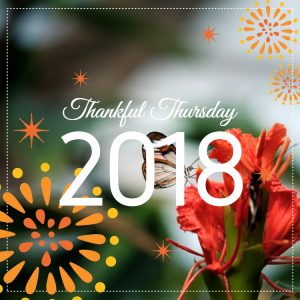 Thursdays come by so quickly. Thankful Thursday Week 12 is here already!

I'm wondering if it's only me or is the world spinning faster and time spinning with it?
Just 278 days left to Christmas!
Well, this week I am thankful for some software I discovered that makes my life so much easier. Did you know you can automate all your social media, webinars, email, Paypal and a host of other things just by setting up links via Zapier? I am only just beginning to realize its usefulness. This is time-saving stuff.
Israel  Tour
I'm also thankful for all the beautiful people who have signed up for the "Tour Israel With Your Spirit" visit at the end of April… Karen Foley, the amazing Travel Agent from Harvey World Travel Highway who went the extra mile and organized great prices and discounts for us… Neil Freimond from Ariel Israeli Tours who helped put the tour together… and the happy tourists who make it all possible. I'm especially thankful the Lord never called me to be a Travel Agent. I think that must be one of the most stressful vocations on Planet Earth.
Productivity
I'm thankful for a super tip I learned that makes so much fit into a day. Apparently years ago, a company called someone to help them get organized. He took a look at the business and said, "I can make you super-productive. Pay me what you think I am worth once you see the results."
He met with the managers and each member of staff, who promised to do exactly what he said for an initial period of three months. At the end of that time, the Company Director called him in and gave him a HUGE cheque. His company had completely turned around. This is what he told them… and it something I try to practice on a regular basis too.
The night before, write down everything you have to do the next day.
In the morning, pick only six items and list them on a sheet of paper. More than that will overwhelm you.
Complete them in the order you numbered them. Allow no distractions, no deviations, and do not start something new until each one is complete.
Rinse and Repeat.
It's not always possible to complete the entire list in a day, but you certainly get a lot done without feeling overwhelmed. Some of the items can be things that don't take a lot of time, but need to be done. Others can be more time-consuming. Mix them up. Use the break between items to make telephone calls and hot cups of coffee. This deals with procrastination because your mind gets really focused.
I challenge you to try it. You can post me the cheques later. 🙂
Divine Grace
Most of all, I remain thankful for the grace (totally undeserved favour and blessing) of the Lord, and the Holy Spirit Who keeps reminding me…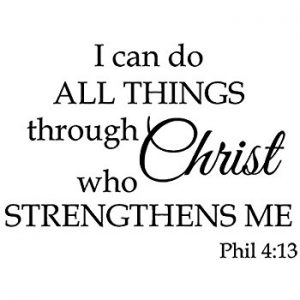 Every blessing!
Val
P.S. Visit Shirley Corder's blog for some more great tips on being more productive.
Author | Bible Teacher | Blogger