I'm so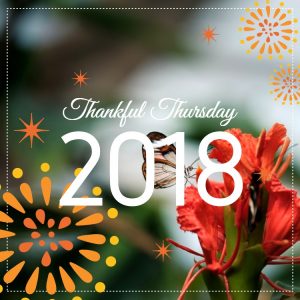 thankful today for the truth of God's Word and the encouragement and strength there is from reading and meditating on it, especially the faith of Abraham.
I'm thankful for Abraham's testimony that "no unbelief or distrust made him waver (doubting, question) concerning the promise of God, but he grew strong and was empowered by faith as he gave praise and glory to God. Fully satisfied and assured that God was well able and might to keep His word and to do what He had promised" (Romans 4:20,21 AMP).
He had good reason to doubt and distrust God's promise, but he decided by an act of his will to believe God, regardless of the circumstances. "He did not weaken in faith when he considered the [utter] impotence of his own body, which was as good as dead because he was about a hundred years old, or [when he considered] the barrenness of Sarah's [deadened] womb." (Romans 4:20 AMP. Genesis 17:17; 18:11).
Notice the cycle:
God made a personal promise to Abraham.
It looked humanly impossible, even for God.
He considered the adverse circumstances and made a decision to trust God's Word regardless.
He rejected unbelief and distrust.
His faith grew stronger day by day.
As he praised and glorified God, his faith was further empowered.
His faith rested in Who God Is and not his own perceptions of life on earth.

I'm thankful the Lord told us about Abraham in His Word and we are able to read the account and be encouraged as well. What He has done for others, He will do for us.
What are you trusting God for? Click To Tweet
Are you thankful today that He is your ultimate Source of Supply?
I am!
Author | Bible Teacher | Blogger