A-Z Challenge 2018
Motivation from the Good Book
Speech to Avoid
Avoid all perverse talk;
stay away from corrupt speech.
Proverbs 4:24
Our Words and our Speech affect our whole life
It is a true fact that what we say affects every part of our being. Try this little exercise tomorrow morning. Get out of bed and groan. Say aloud you are tired, life sucks, the day is going to be a pain, and you are sick and tired of everything. I can almost guarantee your day will not be the happiest you have ever experienced. Our bodies seem to co-operate with our minds and respond to our words. Everything we say filters down into our subconscious mind. It ferments down there and surfaces again, when we least expect it. We react automatically from our subconscious.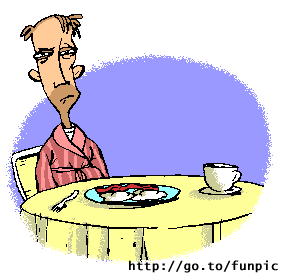 Now try another experiment. The day after tomorrow, bounce out of bed declaring " This is the Day the Lord has made. I WILL rejoice and BE GLAD in it." That should put a smile on your face that will last the whole day. That's why reading our Bibles regularly and on a daily basis is so powerful. It clears our subconscious mind and replaces negativity with powerful inspired words.
Our Speech and Behaviour Go Hand-in-Hand
The Bible is clear. Avoid ALL perverse talk and corrupt speech. That includes filthy jokes, double-sided speech, lying, negative criticism, and ungodly behaviour.
One of the things that always troubles me at times is the behaviour of Christians at some Kitchen Teas and Bachelor Parties. Some of the events border on obscenity and one thing is true of all of them – the idea starts in the mind, communicates to others via speech, and ends up in corrupt behaviour.
"Don't use foul or abusive language. Let everything you say be good and helpful, so that your words will be an encouragement to those who hear them…  Get rid of all bitterness, rage, anger, harsh words, and slander, as well as all types of evil behavior. Instead, be kind to each other, tenderhearted, forgiving one another, just as God through Christ has forgiven you" Ephesians 4:29-32.
People can tame all kinds of animals, birds, reptiles, and fish, but no one can tame the tongue. James 3:7-8. It takes the power of God in our lives.
Click To Tweet
Val
Author | Bible Teacher | Blogger