KINDLE LINK BAIT is a new product just released by Sam England & Bill Platt and I have just acquired it. Sam and Bill produced the excellent Kindle Marketing Pro guide and their advice is really good.
---
The Kindle Link Bait guide shows you several incredibly powerful promotional ways to gain more sales and help your Kindle book go viral, without inadvertently putting your Amazon account at risk.
One of the most important things I learned from this guide is that Amazon does not allow you, under any circumstances, to use reviews posted on their website, even if they are for your own books. If you do that and their automated software discovers it (and they will), your account will be closed and that will be the end of this very lucrative opportunity. If you have done that, delete the reviews immediately. Fortunately, I haven't used any of their reviews, but in my ignorance of their Terms of Service, I could well have done this in the future.
It would have been worth buying this guide just for this information! But there is much more.
The methods of promotion Sam shares are time-tested, simple, quick and easy to set up. They not only help sell more books, they also protect your account.
You will also discover two simple and cool WordPress plugins that could send your Kindle sales upward and gain viral Facebook reviews and traffic.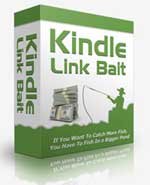 My goal is to sell one million Kindle books this year and I will be following as much of their advice as I can. Perhaps you should too. 🙂
Click here to view the product.
Val
Author | Bible Teacher | Blogger