….
PREMIER "Done-for-you" Amazon publishing service for Kindle and Paperback Books on Amazon.com.
I help authors publish their books on Amazon in Kindle and/or print formats.
The Amazon Publishing Service includes:
Kindle and Print Formatting & Publishing on Amazon.com.
Paperback Book "Publishing-only" on Amazon.com. (Print-ready PDFs supplied by you).
I work with business, secular and Christian publications that instruct, inform and enhance the lifestyle of people. I reserve the right to be selective about the kind of material I help to publish with the Amazon Publishing Service. Click HERE for more information.
Payment is required with the order.
---
Many

 writers are technologically-challenged or do not have the time to learn how to publish books on Amazon. I can help you with my "done-for-you" service.
Amazon publishing is a superb revenue source, giving you access to Amazon's online bookshops in every country they have a footprint, including the USA, UK, Europe, Japan, Canada, Mexico, Australia, New Zealand and India. You receive between 35/70 % royalties and Amazon takes care of all the sales and delivery processes. There are no further publishing costs involved.
Properly formatted Kindle books may be read on any digital device… including computers, Kindle Readers, smartphones, tablets, iPads, etc., giving you a very wide readership and access to literally millions of people. I do not use automatic software to produce the kindle book (which tends to give some "interesting" outcomes!), but hand-code each book so it looks professional on any device the reader may use.
Why shouldn't you become the next Amazon Best  Seller?
Pricing Details per book:
Price includes project management, administrative costs, and author support.

Amazon Kindle Books (Option 1)
Includes formatting, uploading, and proofing online.
Kindle full color 300 dpi front cover supplied by you in jpg format at least 2500 pixels in length.
Up to 40,000 words: USD: $160 / ZAR: R2500 per format.
Over 40,000 words: USD: $225 / ZAR: R3500 per format.
Over 100,000 words: USD: $300/ ZAR: R4500 per format.
Over 200,000 words: Negotiable
Amazon Print Books (Option 2)
Includes formatting, uploading, and proofing online.

Option only available if I have prepared and published your Kindle book.
Service includes generating the print cover using the Kindle cover artwork already supplied:
Cost: USD: $97 / ZAR: R1000.
Amazon Paperbacks (via CreateSpace) (Option 3)

Print-ready PDF for content and cover supplied by you.
Service includes uploading and proofing online.
$60 / R600 per book. This service is for print-ready manuscripts and cover in PDF format. I will upload, proof online, and complete the publishing process + guiding you through the administrative details. You will be required to supply the PDF cover and PDF contents files (without the ISBN numbers or local printer information if you have published locally). Size required by Amazon for normal paperback books: 6×9 inches.
What is the difference between Print books published by KDP and CreateSpace?
ROYALTIES




CreateSpace:

35% after printing costs.
KDP Print: 60% less printing cost.
ACCOUNT


CreateSpace:

Belongs to Amazon, but requires a separate account.


KDP Print:

Benefit of one account for both Kindle and print books.
MARKETING
CreateSpace: Offers wider distribution channels + paid marketing services.


KDP Print:

Offers marketing on Amazon sites globally.
Project management, administrative costs, and author support:
Professional Formatting and uploading of Amazon Kindle and/or print books. (Options 1 & 2)
Uploading your print book to Amazon CreateSpace. (Option 2)
Assisting you with the publishing process.
Advice concerning your publishing account formalities.
Advice on obtaining a USA Bank Account for Royalties for non-USA citizens.
Advice on Tax issues to avoid the 30% withholding tax for non-USA citizens.
Marketing strategies to get your book noticed.
Your personal copy of the Kindle book.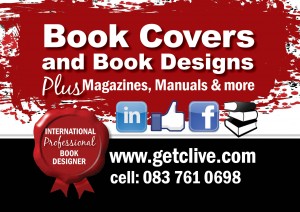 I highly recommend Clive Thompson for your print book design and covers. I have worked with him for many years and consider him an outstanding professional.
Click here for more Recommendations for editors, proof readers, graphic artists, etc.
---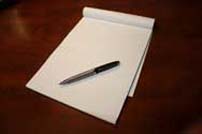 It is absolutely essential for books to be well-written and edited. Authors tend to fall in love with their own words and badly-written books invite negative reviews, which will cost you sales.
---
REQUIREMENTS:
Important: Contact me first to discuss your project.
Manuscripts: If accepted, pay the required fee and send me your book in digital format (i.e. Word or Text).
Covers:
High-quality jpg at least 2400 pixels long to be supplied by you for kindle and/or epub formats (front cover only).
Paperback books for Amazon need to be 6×9 inches and include both front and back covers.
Images: Jpg format minimum 167 dpi for Kindle and ePub books and minimum 300 dpi for Paperback books.
Complex Kindle books:
This Kindle Publishing Service is not available for more complicated titles with formatting on every page, two-column formatting, extensive foreign languages or symbols, and other complexities. Straightforward digital books include basic narrative, titles and colour images. They may include lists, tables and footnotes, but not text boxes, pull quotes, or other major complexities. Common examples include any standard title, business books, theology, self-help, etc.
---