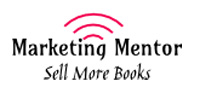 Every Author is an Entrepreneur. We know that merely writing a book – and even publishing it – won't necessarily bring readers. "If you don't tell them, they won't come" – we have to become traffic wise. Keep returning to this website as I share traffic techniques regularly on my blog.
---
Using Social Media to Market Your Books
These video tutorials are presented by experts in their field and I highly recommend them to you. Learn how the social media networks can work for you and take advantage of the incredible opportunities they present.
 Productivity
Every Author needs a Website to showcase your work:
Build Your Own WordPress Blog – You can do it with this excellent step-by-step video training.
Resources

Streamline Your Social Media
PDF
Discover how to build simple automated processes to handle all your Social Media requirements. Automate your manual tasks and free up your time, save money and stress. Keeping up with social media can be a problem when you are very busy. It's an important part of business and Streamline Your Social Media will help you do just that.

The A – Z Marketing Guide
Kindle | PDF
How to Sell More Books.
This book is all about marketing and getting your book noticed. Authors are notoriously introverts and marketing and promoting their books is a scary process. Of course, this valuable information will be useful in the promotion of any product. The A to Z Marketing Guide will point you in the right direction, providing you with marketing strategies to help you sell more books..

Business & Website Traffic
How To Get Traffic to Your Website or Blog
Your Complete Website Traffic Guide: How Much Do You Know About Traffic? It's Time to Discover The Inside Secrets About Traffic And Flood Your Business With Visitors