---
How To Use Your Writing Skills To Start A Profitable Online Business Using Free Resources
---
 This "Beginner Friendly" Plan Gives You User-Friendly Modules with Checklists. If you complete one every week for the next Four Months, your small ePublications Business will soon be thriving…
Do you know how easily you can make money by selling Info-Publications (small reports on specific topics) of less than 15 pages in length? Not writing a book that sells at bookstores. Not self-publishing a manual through direct mail. Not creating a full-length information product. Not even writing a 50-75 page eBook. We're talking about writing tiny, 7-15 page Info-Publications that sell like crazy.
Walk with me for four months and discover how to start your own online business writing and publishing small 7-15 page mini reports known as Info-Publications.  Here are some of the things you will learn along the way.. using FREE resources…
How To Choose A Market For Your Info-Publication
How To Find The Perfect Idea For An Info-Publication
How To Create A Great Title For Your Info-Publication
How To Write An Info-Publication
How To Package Your Info-Publication For Maximum Sales
How To Price Your Info-Publication
How To Position Your Info-Publication For Mega Success
How To Create A Compelling Sales Letter
How To Setup A Website
How To Obtain A Free Domain Name
How To Add An Cover Graphic To Your Website
How To Prepare The Order Process
How To Setup A Payment Processor
How To Position Your Files For Easy Downloading
How To Prepare For Your First Order
How to Automatically Deliver Your Info-Publication After Payment
How To Keep In Touch With Interested Buyers
How To Market Your Info-Publication
How To Find Red-Hot Ideas For Future Info-Publication
There are many similar courses on the web, so what makes this one different? Simply this. I teach you how to "get your feet wet" without it costing you an arm and a leg while you are considering whether internet marketing is for you. When your business takes off, you may consider moving to paid resources, but this is a great way to get started.  And the best part is, you can use the same system to sell ANY products if writing ePublications (electronic publications) is not for you.
ePublications can be about virtually anything – Homeschooling, Football, Fishing, Playing Golf, Restoring Mustangs, Youth ministry, Marriage, Small Business, Teaching Sunday School, Skincare, Paintball, Retirement, Living with M.S., Overcoming Addiction, Fundraising, Discount Travel, Travel Tips and more.
Many writers are selling their short publications on Amazon's Kindle. Even the books that sell for as little as 99 cents may be extremely profitable due to the vast reach of the Amazon marketplace. One student who specializes in 99 cent how to books is reported by Google to bring in over $1400 a month. Quite a few have already sold over one million ePublications in the Kindle Store.
Writing ePublications is definitely a skill worth learning.
 You Can Do This!
 You won't be required to write a book!
You won't be required to write an eBook!
You won't be required to create a course! 
 ePublications Are A Great Way To Make Money Online…
Writing ePublications — small reports just short 7-15 pages — and selling them is "hot" — people are looking for specific
information they can trust. As you continue to write more ePublications on related subjects, your customers will buy from you again and again. You can write an ePublication in just a couple of hours and have new sales coming in virtually anytime you desire!
Here are seven reasons why writing ePublications is a good Internet Business
High Profit. Since your ePublications will be in "digital" format (i.e. Your customers download them to their computer), there is "ZERO" cost to duplicate. Sell a $17 ePublication and keep all the money! (less processing fees)
 Quick Turnabout. You can literally create an ePublication in one day (8 hours), start from scratch (with NOTHING) and actually produce sales in a very short amount of time!
 Easy To Do. Creating an ePublication is very easy to do with our step-by-step system… much easier than trying to write a full-length book or even an "ebook". You only need 7-15 pages of content to make money!
 Great Potential. There is really no cap on how much money you can make this year (and long-term for the remainder of your life) with this business. You can continue growing your ePublication Empire for years to come!
 Flexibility. You get to work your own schedule from wherever you choose. Your ePublication business is completely portable. (Thee are even some people who write from an RV at a campground out in the middle of the woods!)
 Worldwide Orders 24/7 . Everything is setup to take orders automatically, 24 hours a day, 7 days a week. You're not limited like a traditional business is – you're always "open" even when you're asleep! Your web site processes orders from around the world while you're enjoying life.
No Experience Necessary. You don't need to know how to do anything (other than follow instructions) to build an ePublication business. If you're a writer, that's a "bonus", but it's not necessary.Everything is explained in "kindergarten" detail so anyone can follow along.
Everything is broken down into specific action steps. Most Modules are very quick to complete (we recommend you complete one every week for four months).
---
Pay Securely in USD- $17 + VAT
PayPal |  Credit Card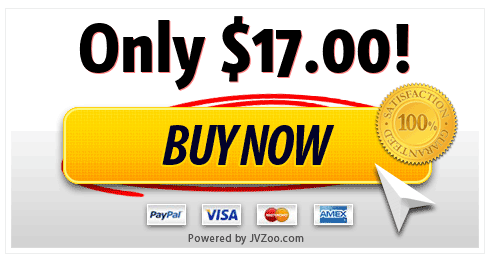 ---
---
Pay Securely in ZAR – R180
Debit Card | Credit Card | Internet Banking (EFT) | Ukash | Bitcoin
Important! If you use your Credit Card with PayFast, it is essential you register with 3D Secure For more information on 3D Secure, click here
---
YOU WILL BE ENROLLED FOR THE FOUR-MONTH MENTORSHIP COURSE AND
RECEIVE ACCESS TO A MEMBERSHIP SITE WHERE YOU MAY ACCESS ALL THE MODULES AT YOUR OWN PACE.

Every effort has been made to accurately represent this course and its potential. We cannot and do not guarantee you'll make a specific amount of money or any money at all. Please remember that each individual's success depends on his or her background, dedication, desire and motivation. As with any business endeavor, there is no certain guarantee that you will earn any money.