Do You Battle With Your Prayer Life?
We believe more things are wrought by prayer than this world dreams of (Tennyson), but praying does not come easy to most of us. Sometimes the volume of prayer requests seems to reduce our prayer life to a "shopping list" and we lose out enjoying precious fellowship with the God Who Answers Prayer. This Prayer Journal will change that.
How can we learn to pray effectively and joyfully? The disciples asked Jesus the same question and His reply captures the very essence of prayer. The Lord's Prayer, as we know it, consists of several principles, covering every aspect of human need and experience. We are meant to "fill in the blanks" as we make requests for our needs and the needs of others. It is not a formula or a piece of prose to recite. This is a prayer to personalize, make our own, and PRAY.
This very special Prayer Journal is designed to assist you in your Prayer Life. It is based on the Lord's Prayer and takes you through each principle Jesus taught. Write down your prayer requests, answers to prayer (date them!), special Scriptures, thoughts, songs and quotes that impact you.
Discovering…
King-based Prayer – Praise and Worship.
Kingdom-based Prayer – Talking to the Lord about His Work on earth. Matthew 6:33 says  "But seek first the kingdom of God and His righteousness, and all these things shall be added to you."
People-based Prayer – Our Need for Provision, Our Need for Forgiveness, Our Need To Forgive, Our Need of Guidance, and Our Need for Protection.
King-based Prayer – Starting and ending with Praise and Worship and affirmation of His Kingdom, Power and Glory.
This Prayer Journal Will Change Your Life
God is still in the Prayer-Answering Business.
Let's learn to pray the way Jesus taught!
Get Your eBook (PDF) Journal Today.
(Print and bind into a book – Use it every day)
Secure Payment with PayPal – $5
PayPal | Credit Card

OR
EFT in South Africa – R50
V.A. Waldeck
Standard Bank of South Africa
Durban North branch (Code 04 28 26)
Account No. 05 686 3756
Please send your EFT receipt to val@valwaldeck.com and the download link will be emailed back to you.
Get the Paperback from Amazon.com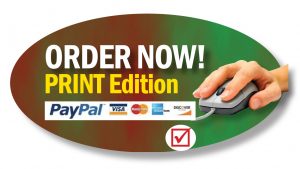 Author | Bible Teacher | Blogger