The importance of a good cover
You don't judge a book by its cover, but you definitely sell books by their cover. This is your greatest advert and care should be taken to produce a really stunning cover. Hire a good graphic artist or use some professional software.
This is one of the areas I struggled with was producing small images of my books for advertising purposes on my web pages and blogs.. until I found this super programme called ECOVER CREATOR.  It makes instant covers in 30 seconds with your own artwork and photographs.
You can use it to turn your graphic into a book, a CD, box covers and much more. Well worth purchasing.
It is not adequate, however, for making professional covers for publishing books on Amazon and other online booksellers. For this you will need the best professional graphics you can afford.
I strongly recommend Clive Thompson for outstanding book covers, especially for your paperback books and Kindle covers for Amazon.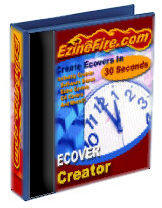 Author | Bible Teacher | Blogger