The Durban Publishing Summit will be taking place again this year and we welcome all authors to come along and find out what publishing facilities are available to them.
Clive Thompson and I will be presenting information on preparing and publishing your book globally via Amazon.com and other online booksellers. We want to save you a lot of frustration, time, money, and wandering into dead ends!
This is something not to be missed… and it's FREE.
Book now via email or SMS and tell us how many people are in your party. Obviously, we need to know for preparation purposes.
You don't want to miss this!!
Share with all your "writing" friends.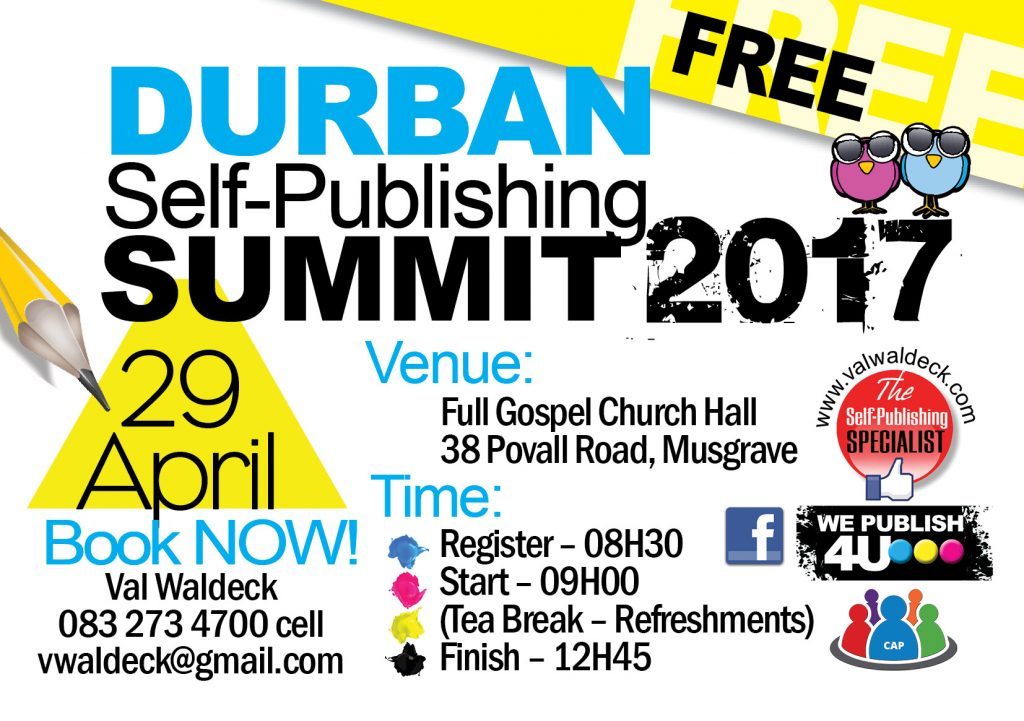 Durban Self-Publishing Summit 2017 – FREE
Saturday, April 29. 08h30 – 12h45
Venue: Ful Gospel Church Hall, 38 Povall Road, Musgrave
Bookings: SMS 083 273 4700 or email vwaldeck@gmail.com
Hosts: Val Waldeck and Clive Thompson
Author | Bible Teacher | Blogger