GET PUBLISHED NOW!
Writers' Seminar
Register now!
Presented by Pilgrim Publications SA
Saturday, March 12, 2011
Dros Willowbridge
Willowbridge Lifestyle CentreShop 17,
c/o Oak & Charl Cronje Street, Tygervalley, Cape Town
Phone: 031 914 9701 or Val 083 273 4700
8.30 for 9.00 am to 12.30 pm
Cost:
R400 per delegate (includes light refreshments)
"Early Bird" Special of R350 if paid by February 28, 2011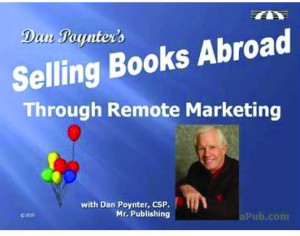 Nearly 47% of books are sold in the U.S., Canada and the U.K. This presentation shows authors how to approach these markets with confidence. DAN POYNTER describes and quantifies the potential markets in each country and shares quick and easy ways to wring more value out of your work by producing it in different forms – printed books (pBooks), eBooks, Audiobooks, LARGE PRINT books and more. He puts you in touch with distributors and retailers internationally for each edition. Then he shows you how to promote your book inexpensively and easily from home. Listen and learn today and start selling books abroad tomorrow. The handout is packed with valuable resources.
DAN POYNTER is an author of more than 120 books, has been a publisher since 1969 and is a Certified Speaking Professional (CSP). His seminars have been featured on CNN, his books have been pictured in The Wall Street Journal and his story has been told in US News & World Report. The media come to Dan because he is the leading authority on book publishing.
Dan knows and understands both international publishing and international authors and publishers.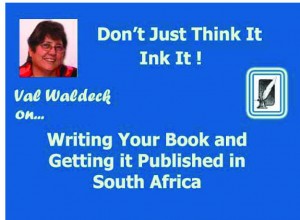 Learn how to WRITE and PUBLISH your book locally. VAL WALDECK will be sharing practical tips and techniques that will help you start and finish your book. Touch your generation with the message burning in your heart and leave a legacy for the next generation. Learn about your publishing options in South Africa.
Val is the author of 12 paperback books and numerous eBooks available in local bookshops and on Amazon.com, including the original Faith Like Potatoes, What Do They Believe?, Rushing to Armageddon and When the Storms Come, Publish Your Books on Amazon.com, Publish For Amazon Kindle, How To Write eBooks That Sell and many more.
Download Registration Form here and email to vwaldeck@gmail.com
Author | Bible Teacher | Blogger